Cadillac Tire Repair in Chantilly, Virginia

Cadillac Tire Repair in Chantilly, Virginia
When it's time for a Cadillac tire change or expert tire service, visit Moore Cadillac Chantilly. Our Cadillac dealer in Chantilly, VA, specializes in car tire repairs and Cadillac tire replacements. Plus, our certified Cadillac service technicians are more than capable of handling Cadillac repairs, no matter the year and model you drive. When you schedule a Cadillac tire installation here, you'll receive quality and efficient auto service. And for routine maintenance, make us your first destination for tire rotations or front end alignments nearby. You'll feel confident on the road after visiting Moore Cadillac Chantilly in Virginia, with top-notch service you won't find anywhere else.

How Often Do You Need to Rotate Your Cadillac Tires?
You should rotate your Cadillac tires every six months or 6,000 miles, whichever comes first.
If you don't rotate the tires on your vehicle, they may experience uneven wear and tear.
Is it really necessary to rotate your Cadillac tires? The answer is yes; routine tire rotations are essential in extending the life of your tires. There's a wide variety of reasons why uneven tire wear may occur, but we're here to make sure that doesn't happen. If we find that your Cadillac model also requires tire balancing, we can perform that service during the same appointment. Get a Cadillac tire rotation today at Moore Cadillac Chantilly.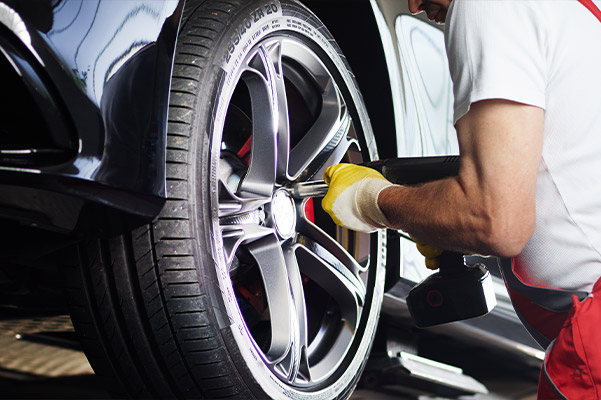 Cadillac Tire Specials near Me
Looking to save on your next Cadillac front end alignment? We offer plenty of Cadillac service specials for drivers throughout Virginia. What's more, our technicians will ensure that your tires are mounted, balanced and inflated to match your Cadillac vehicle's specifications. We strive to provide great prices on Cadillac tires, which is so many drivers in VA trust us to handle their car tire repairs. Enjoy reliable service nearby whenever you visit Moore Cadillac Chantilly and schedule your next tire rotation with us.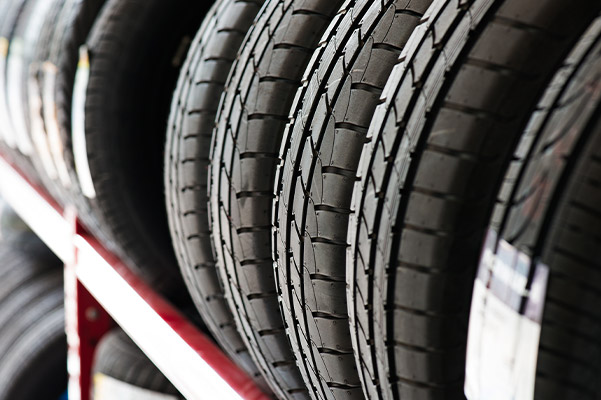 Find Tire Repair Shop near Me
When you need flat tire repair in Chantilly, VA, or any other tire service, schedule Cadillac service with us. We're conveniently located at 25450 Pleasant Valley Road in Chantilly, VA, and are always at the ready to assist you with your Cadillac tire repairs. When you pay us a visit, make sure to ask one of our experts about available Cadillac tire offers.